2. Opening Night Party
21:00 – 23:00 NAC MAIN LOBBY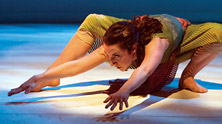 Winnipeg's Contemporary Dancers
Random Acts of Dance
Canada's oldest modern dance company has been creating and inciting great works of dance since 1964. For Prairie Scene, the company's five superb dancers commit Random Acts of Dance...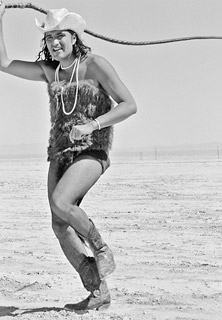 Adrian Stimson
Buffalo Boy Blackout Bingo
Celebrated widely, including at Burning Man where he is a longtime fixture, and inspired by Buffalo Bill's "living pictures" of frontier life, performance artist Adrian Stimson has created an exciting new work invoking his fabulous and fictitious persona, "Buffalo Boy." A free spirit who shifts in and out of identities, abandoning fixed meaning in favour of play, indeterminacy and ambiguity, "Buffalo Boy" is witty, outrageous, and provocative. Blackout Bingo is a response/reaction to Edward Poitras' 1885 (on display in the NAC Lobby as part of the Canada Council Art Bank collection for Prairie Scene), an indictment of the residential school system and of environmental degradation, on which the words "The Amazon is burning... while you play bingo" are written.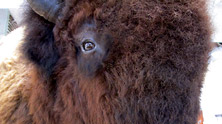 Adrian Stimson
Re-Herd
4,000 hydro-stone bison beckon you and your inner artist. Prairie Scene artist-in-residence Adrian Stimson invites you to join him in a symbolic repopulation of the decimated bison herds of the plains, so invoke your creative flair and paint a bison.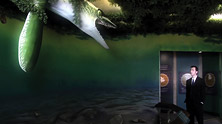 I Heart Regina
Heard of Paris, je t'aime, and New York, I Love You? Prairie Scene and SWARM bring you the next, great single-city anthology film I Heart Regina. Paris and New York have been visited by millions of tourists and have been the settings for hundreds of films, while Regina has been in the realm of the uncharted, the unknown, and dare we say... the unfathomable? Until now.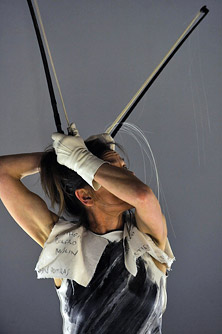 Robin Poitras
Tarantella/bell songs
Tarantella/bell songs is created and performed by Regina-based dancer/choreographer Robin Poitras, inspired by Louise Bourgeois' monumental bronze spider, Maman.
The Abzurbs
(Ryan Ahoff, Lancelot Coar, William Eakin, Cliff Eyland, Tannis Kohut, Dominique Rey, Vanessa Rigaux) The Abzurbs is a performance group of Winnipeg artists who think fondly of Fluxus, Dada, Situationist and other performance art forms as they play, but they also make objects, including photographs, paintings, drawings, installations, sculptures, videos, and works in multimedia and design.